Get the Facts on Root Canal Treatment
A damaged tooth can become infected. This can lead to serious complications such as an abscess or tooth loss. We provide root canal treatment to save damaged teeth from infection.
Image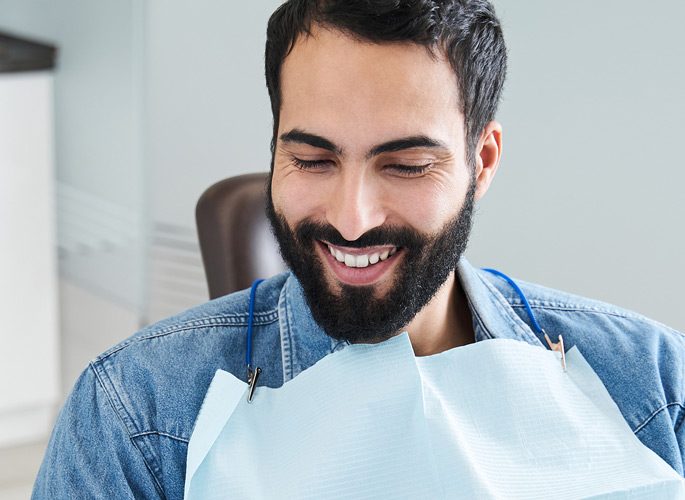 Why Do I Need a Root Canal?
When a tooth is damaged it can be vulnerable to infection. Cracks or cavities can reach through the enamel to the soft inner tissues of the tooth. If this happens, bacteria can enter the inside of the tooth and cause a serious infection. If the infection isn't detected and treated, it can spread to your gums and the tissue surrounding the tooth. This can cause gum disease or the loss of the tooth.
Book Now
How Does Root Canal Treatment Work?
Root canal treatment is the removal of the pulp, the soft inner tissue of the tooth, to treat or prevent infection. To perform a root canal, we drill a tiny hole in the tooth and extract the pulp with special tools. Then we clean and disinfect the inside of the tooth to keep the infection from reoccuring, and we seal the hole with a filling. Finally, we restore the tooth with a dental crown.
Video: Root Canals
Image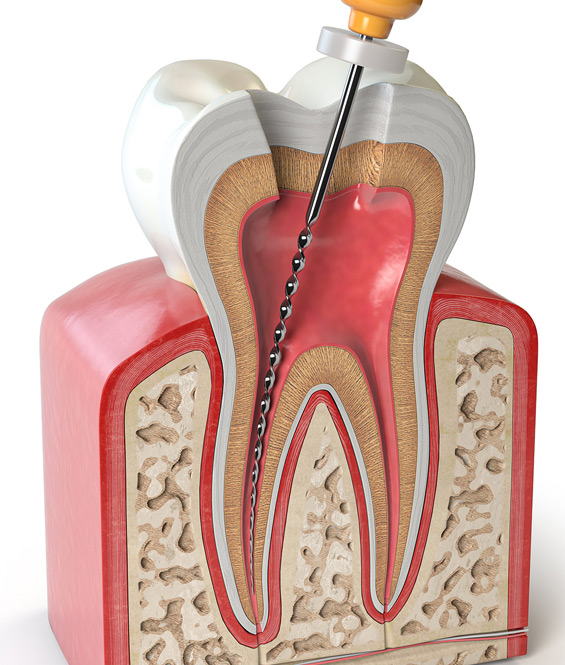 Frequently Asked Questions
How do I know if I have an infected tooth?
Common symptoms of an infected tooth include a sharp, severe toothache in the area, sensitivity to hot and cold, and sore, bleeding gums. Note that infections can also occur without symptoms, so it's important to have regular dental exams to make sure your teeth are healthy.
Aren't root canals painful?
Root canal treatment is performed using a local anesthetic, so you won't feel any pain or discomfort during the procedure. It's a lot like having a tooth filled. You may feel discomfort in the treatment area after your appointment. Over the counter pain medication may provide relief.
How long will the treatment last?
If the tooth isn't damaged again, the treatment should last a lifetime. You may need to replace the crown when it begins to wear. This is usually 10-20 years.
How do I take care of my crown?
You brush and floss around the crown just as you would a natural tooth.