Lifelong Replacements for Missing Teeth
Restore the appearance of your smile with permanent dental implants. An implant can be used to restore a single missing tooth, or multiple implants can be used to support a bridge or denture to restore multiple missing teeth
Image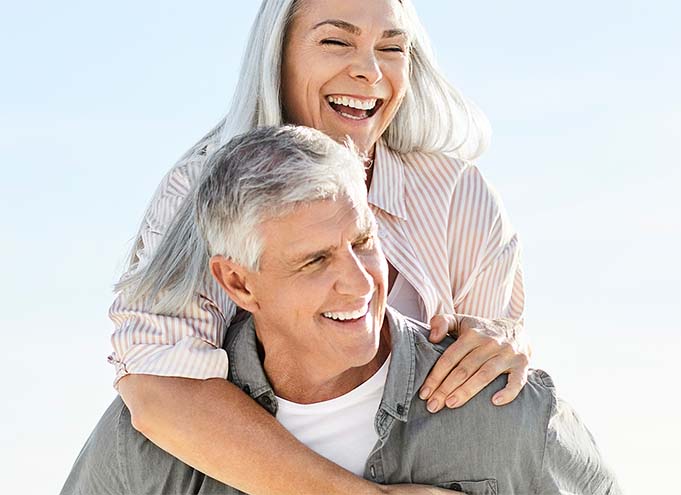 Why Choose a Dental Implant?
Dental implants are surgically placed in your jaw and permanently and naturally held in place by the surrounding bone. This makes them a stable and long lasting replacement for missing teeth. Implants restore the strength and function of the missing tooth, and they are designed to blend naturally with your smile. Implants also help prevent bone loss in your jaws that can result when a tooth is lost. They're long lasting, and don't require special care.
Book Now
How Dental Implants Work
1. Place the implant
We choose the location for the implant where it will provide maximum support and then place the implant in a surgical procedure.
2. Install abutment
Once the implant has healed, we attach an abutment. This provides support for a dental crown or other restoration.
3. Fit crown or restoration
We create a dental crown or restoration that matches your natural teeth and permanently attach it to the abutment.
Once the crown has been placed, you're on your way! You can brush and floss your implant just like your natural teeth.
Video: Implant procedure
Image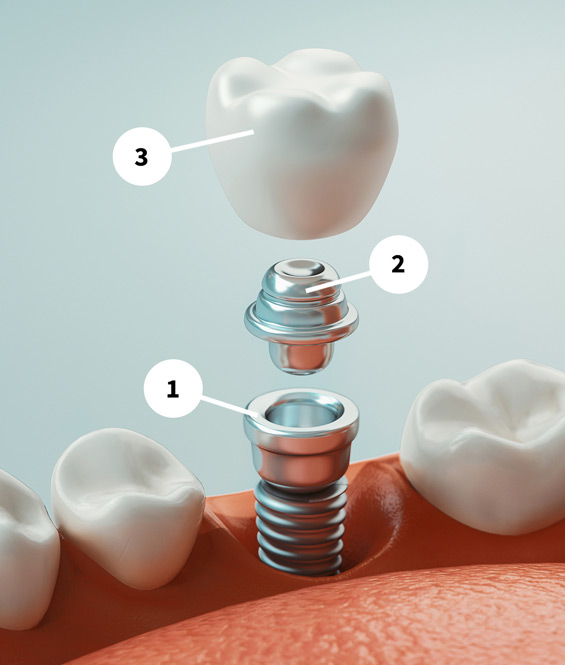 Frequently Asked Questions
Am I a candidate for dental implants?
Dental implants work for most patients. To see if you're a candidate we can assess your overall dental health, the health of your jawbones, and what type of restorations you may need. In some cases, we may need to augment your bone to provide enough support for the implant.
I'm missing multiple teeth; can I get an implant?
Implant-supported bridges and dentures can be an excellent solution for patients who are missing multiple teeth. We can help you understand your options.
How long does it take to get implants?
In general, implant treatment can be done over two or three appointments. The treatment time depends on the number of implants and how fast you heal and the implant bonds with your bone. For most patients this takes 2-3 months. Once the implant is healed, creation and placement of the dental crown can take one or two weeks.
How long do implants last?
With proper care, the implants themselves can last a lifetime. The dental crown or other restoration may wear and need to be replaced. You can expect to need a new crown every 10-20 years depending on your eating and oral hygiene habits.
Do implants feel like natural teeth?
Yes. Although implants don't contain nerves like your natural teeth, they do feel and look like natural teeth. You can speak and chew normally.
How do you care for dental implants?
Although implants don't get cavities, it's important to take care of them to prevent gum infections and other complications. Brush and floss around your implant just as you would your natural teeth and go for regular checkups and cleanings to make sure your implant stays healthy.
Related Videos